MAKE IDEAS HAPPEN
Katie Lord
About
A creative entrepreneur, turned speaker & educator.
The problem is, we get so wrapped up in what we know, we forget that most of the time, we are meeting people for the first time who know nothing about us. I help people take a step back and look at themselves with the eyes of a newcomer. I provide external help because sometimes you need to zoom out, see yourself from the outside, and discover your new self as a thought leader.
After working over a decade as an art director, designer, and marketing consultant, I learned that anyone can achieve their goals. 
Let's make ideas happen.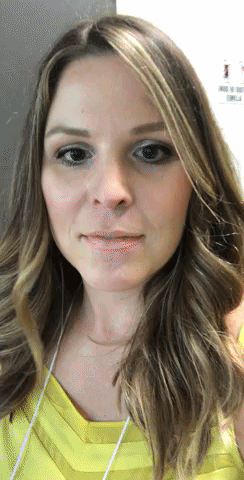 DISCOVER
Create Your Story
Believe it or not, the world is brimming with untapped thought leaders. It's made up of unique voices, not only because of their expertise, but also because of their distinct worldview. These lightning bottle experiences are the seeds for stories, and by consciously connecting stories with skills comes the opportunity to be an industry thought leader.
I lead collaborative presentations on not only the why, but the how of developing your thought leader mission statement. Using a proprietary Story SPECTRUM method, attendees will learn the importance of neurological confidence and how to infuse that with their vision.
DISCOVER
Discover Your Value
I help you gain a better footing when it comes to getting paid what you deserve. Understanding your value and how to approach this tricky subject can be a challenge for anyone. You will walk away with a few tips and tricks on how to price yourself.
DISCOVER
Selling Your Ideas
Learn how to go from cold lead to paid client in 1 hour and take money out of the conversation. Learn the business of productizing services, spend less time on projects, and increase your value.
After spending years thinking, "there must be a better way to do this" I came up with a unique way to manage my projects. I've spent the last few years iterating, testing, and validating this business model so that you can now implement and easily do it for your business.
Let's WORK TOGETHER
Ready to hear Katie talk at your next event?
Keynotes
Topics:
Stop Being a Afraid, Get Excited: Confidence
Make Ideas Happen: Taking Ownership of Yourself
Discover Your Value
Workshops
Be Authentically You: Embrace Your Story and Rise as a Thought Leader
Negotiation Strategies: Get Paid What You Deserve
Creative Entrapreneurship: Selling Your Ideas
Consulting
I will help create your story. No body knows who you are unless you're willing to sharing what you love to do.
1 Hour Consulting
Ideating Session
Business Coaching
Based in Highland Park, IL